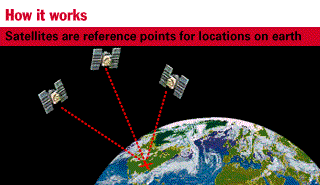 An extenuating circumstance
Luckily the sheer scale of the GPS system comes to our rescue. The satellites are so far out in space that the little distances we travel here on earth are insignificant.
So if two receivers are fairly close to each other, say within a few hundred kilometers, the signals that reach both of them will have traveled through virtually the same slice of atmosphere, and so will have virtually the same errors.